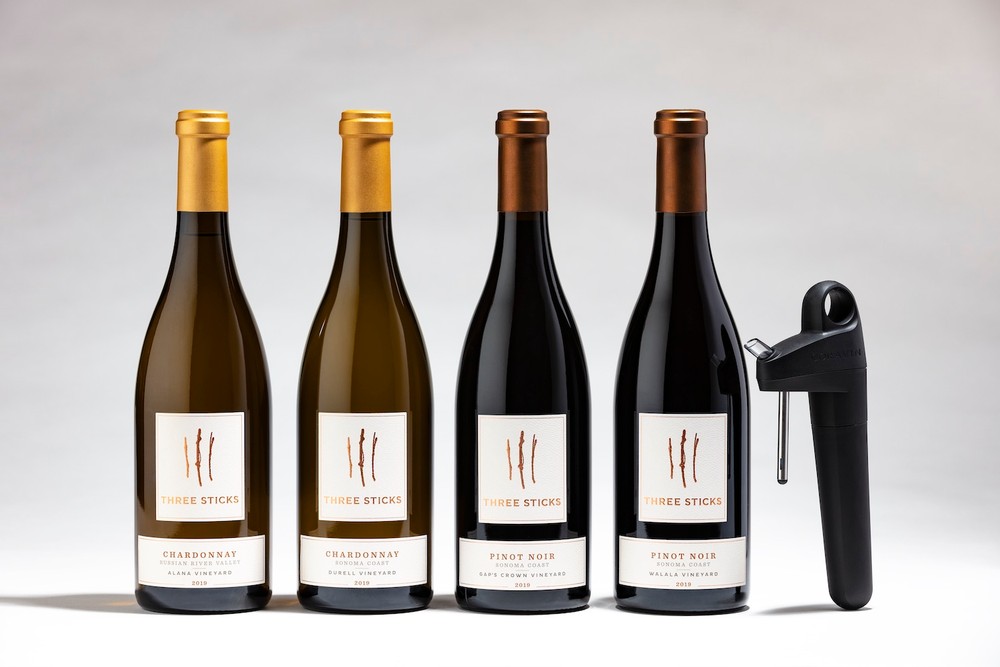 Virtual Fall Release Kit Fall 2021
---
Allow us to walk you through a selection of our latest chardonnays and pinot noirs with our four bottle fall virtual tasting kit. This premium selection provides a full immersion into Sonoma County with a curated online experience, featuring a video tour inside the Adobe, drone shots flying over the vineyards, and our white glove hospitality.
How it works:
Purchase your tasting kit at our online wine shop and we ship it to you. Once your kit has been received, our concierge will contact you to schedule the tasting, based on your preferred date and time. We will send confirmation of your virtual tasting by email, including a Zoom link to participate.
Included in each tasting kit (no substitutions, sorry!):
2019 Alana Vineyard Chardonnay
2019 Durell Vineyard Chardonnay
2019 Gap's Crown Vineyard Pinot Noir
2019 Walala Vineyard Pinot Noir
Coravin Pivot Wine Preservation System
Tasting Notes
NEW! Each four bottle virtual tasting kit includes a Coravin Pivot - Extend the life of your everyday wines with the Coravin Pivot Wine Preservation System. The ingenious combination of the Pivot stopper and device preserves the remaining bottle for up to 4 weeks, ensuring the last glass is just as amazing as the first.
Already have a Coravin? Purchase your four bottle tasting kit here.
Please contact us directly to acquire.


Club Allocation membership offers unique benefits for our supporters to get the most out of our bi-annual releases in the spring and fall, with the opportunity to acquire additional wines throughout the year during our Rosé, Pinot Blanc, and Casteñada Releases.