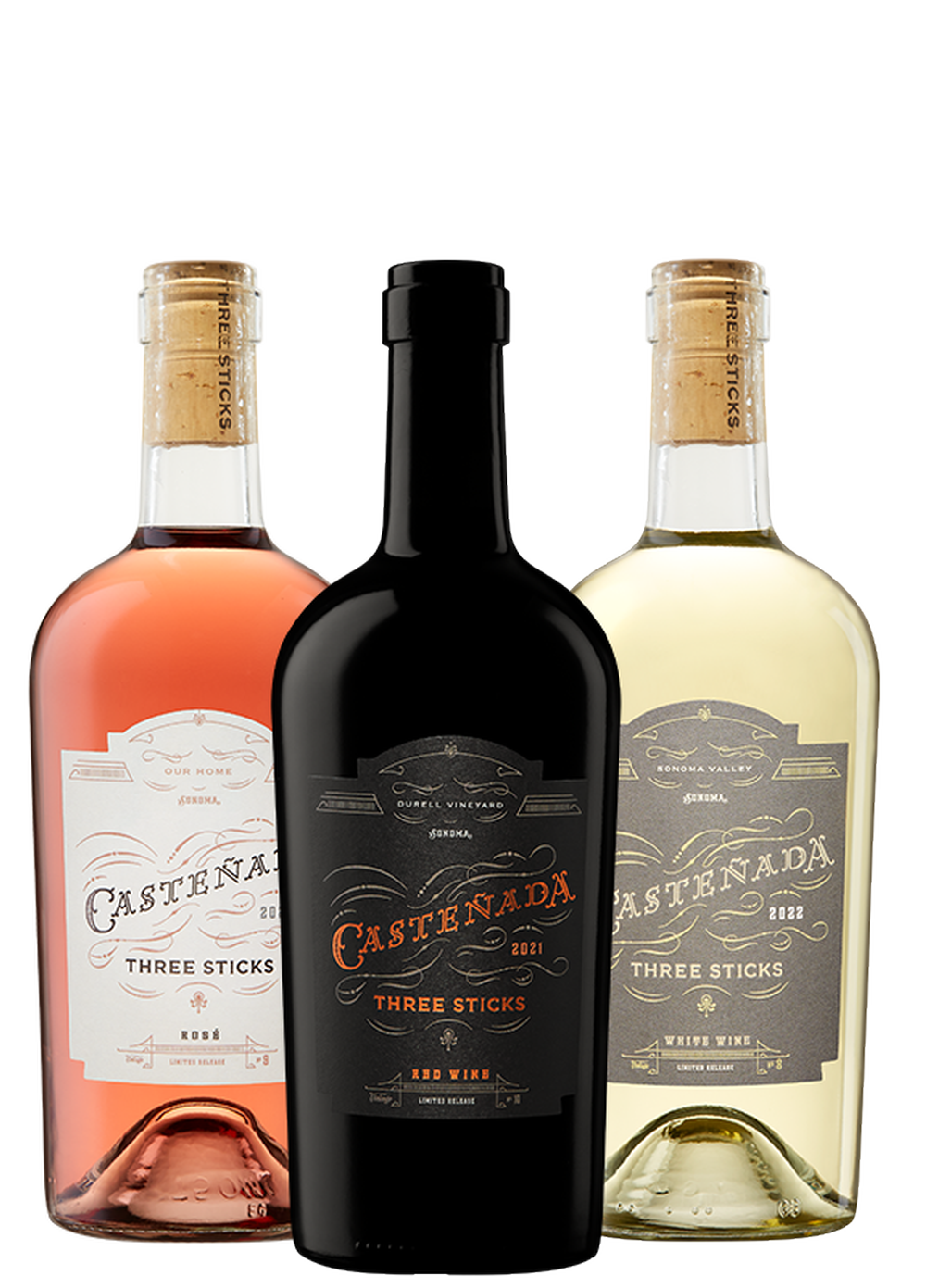 ---
Our Casteñada wines are delicious, field-blended Rhône varietals made to honor the long history of winemaking and growing in Sonoma Valley. Described as a party in a bottle, these wines are full of energy and life while harkening back to another era.
ABOUT THIS BUNDLE
Secure your case of our Casteñadas wines. Each mixed case includes four bottles of each Casteñada Collection Wine.
VINYARD NOTES
As a pinot noir and chardonnay house, a wine must hypnotize us completely to diverge from our usual offerings. The Casteñadas are those wines. A sister to our Durell Vineyard Casteñada Red, the Casteñada White is the perfect counterpart - refreshing, vibrant, and light on its feet while grounded in floral and fruity notes. Our rosé is a saignée off our beloved Casteñada Red Rhône varieties; we allow quick skin contact to soak up a hint of color to achieve this perfectly vibrant pink.
TASTING NOTES
2021 Durell Vineyard Casteñada Red: This vintage has raspberry and violet notes sprinkled over a blueberry pie, with just a hint of umami and pepper. We only make a handful of barrels of this unique bottling, and it always is gone too soon. 2022 Casteñada White: On your palate, you'll enjoy peach and acacia flowers balanced by the essences of nectarine and starfruit. The mouth-watering vibrant acidity finish will linger with each sip. 2022 CasteñadaRosé: This vintage is as bright as ever, with notes of fresh citrus blossom, strawberry purée, and magnolia flower, underscored by hints of kiwi and pink lemonade.


Club Allocation membership offers unique benefits for our supporters to get the most out of our bi-annual releases in the spring and fall, with the opportunity to acquire additional wines throughout the year during our Rosé, Pinot Blanc, and Casteñada Releases.