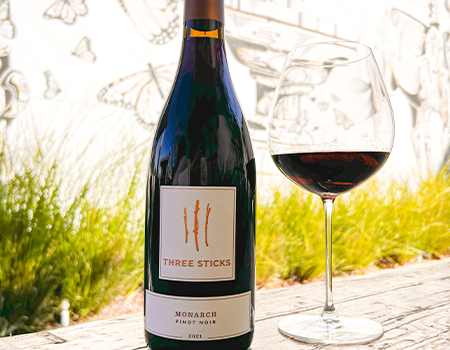 ---
We are returning to Atlanta to share our latest releases with some of our favorite friends and supporters! This year we are bringing a few additional gems from Sonoma – Repris and Texture wines. This unique tasting reception will take place on Sunday, March 26th, from 2 - 4 pm at 433 Bishop, Atlanta, GA.
Join us for the debut of our Monarch Pinot Noir, an introduction to the mountain-derived Bordeaux wines of Repris and the elegant Burgundian wines of Texture, all accompanied by some tasty bites. Invite your friends, and join us for this fun afternoon tasting.
Members can purchase up to 6 tickets at this preferred price; additional tickets are $75 and available here.
Registration closes on Thursday, March 23rd. Please purchase tickets here to confirm attendance.


Club Allocation membership offers unique benefits for our supporters to get the most out of our bi-annual releases in the spring and fall, with the opportunity to acquire additional wines throughout the year during our Rosé, Pinot Blanc, and Casteñada Releases.