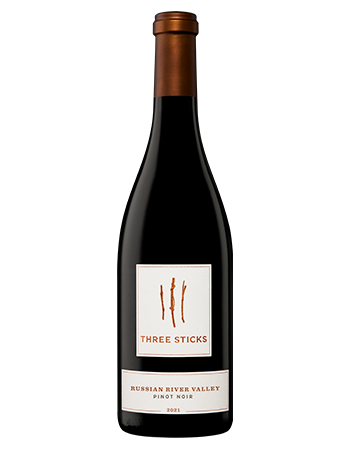 2021 Russian River Valley Pinot Noir
---
Our commitment is to planting, farming, harvesting, and making the best possible pinot noir and chardonnay continues to be our number one focus. With this in mind we have shifted our bottlings to be estate-only. Due to this shift, this vintage of our beloved Russian River Valley Pinot Noir will be forever cherished by our team as it is the last of its kind. We've poured our heart and soul into this bottling as a heartfelt farewell to this special wine. Cinnamon spice and red cherry will melt in your mouth, coupled with a hint of zesty cranberry and sarsaparilla. This is a wine meant to be savored.
This wine has sold out.
View available large formats here.


Club Allocation membership offers unique benefits for our supporters to get the most out of our bi-annual releases in the spring and fall, with the opportunity to acquire additional wines throughout the year during our Rosé, Pinot Blanc, and Casteñada Releases.