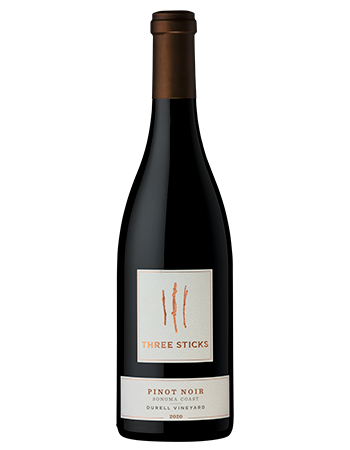 2020 Durell Vineyard Pinot Noir
---
Positioned in the rolling hills of southwest Sonoma, these vines thrive in the gentle afternoon breezes that blow in from the San Pablo Bay and Pacific Ocean. With the diversity of Durell's microclimates at their fingertips, our winemakers craft this pinot noir to balance delicate fruit and subtle earthiness. The terroir always shines through at Durell. With this vintage, you'll find notes of fresh blackberry, strawberry preserves, and creme brûlée on the nose, complemented by brown sugar and a long, grippy finish.
This wine has sold out. The next vintage is scheduled to be released in Fall 2023. Please contact us with any questions, or if you're interested in joining our membership, learn more here.


Club Allocation membership offers unique benefits for our supporters to get the most out of our bi-annual releases in the spring and fall, with the opportunity to acquire additional wines throughout the year during our Rosé, Pinot Blanc, and Casteñada Releases.