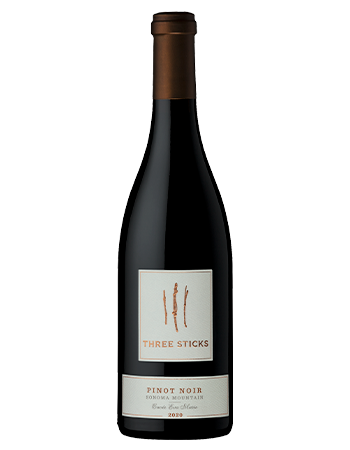 2020 Cuvee Eva Marie Pinot Noir
---
The crown jewel of Three Sticks, this wine is a truly sublime experience. Honoring Bill's wife, Eva, our 2020 vintage is warm and welcoming, like Eva herself, with flavors of plum and Earl Grey, and accentuated by hints of rose petal and chocolate. A robust structure with beautifully balanced acidity, this wine will leave you wanting more. This bottling has been intentionally cellared and made to be enjoyed now -2035.
This wine has sold out. Next vintage coming in Spring of 2024.


Club Allocation membership offers unique benefits for our supporters to get the most out of our bi-annual releases in the spring and fall, with the opportunity to acquire additional wines throughout the year during our Rosé, Pinot Blanc, and Casteñada Releases.