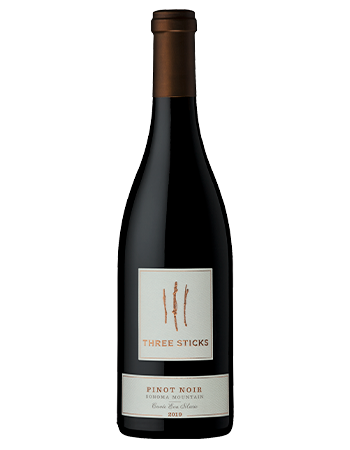 2019 Cuvée Eva Marie Pinot Noir
---
Cuvée Eva Marie is one of our favorite wines to make each harvest. Named for Bill's wife, Eva, this pinot noir is grown at our organically farmed One Sky Vineyard, high atop Sonoma Mountain above the fog line. Pinot noir thrives in high elevation, stretching towards the sun for warmth to ripen to perfection. Made from the best fruit and a premium selection of barrels, one of this wine's hallmarks is its signature balance of earth, fruit, and spice. The 2019 vintage boasts sweet cherry, rose petal, and cedar aromas, while blackberry, cacao nib, and sandalwood on the palate move to a silky finish that demands another sip. We believe this bottling honors its namesake perfectly, full of grace and natural beauty.
This wine has sold out. The next vintage is scheduled to be released in Spring 2023. Please contact us with any questions, or if you're interested in joining our membership, click here.


Club Allocation membership offers unique benefits for our supporters to get the most out of our bi-annual releases in the spring and fall, with the opportunity to acquire additional wines throughout the year during our Rosé, Pinot Blanc, and Casteñada Releases.