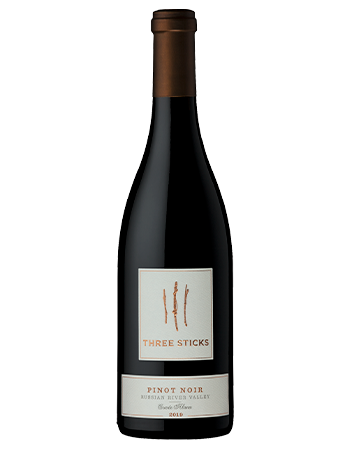 2019 Cuvée Alana Pinot Noir
---
Named for Bill's youngest daughter, the Cuvée Alana Pinot Noir is the most recent addition to our Cuvée Series. Located on a steep hillside near the quaint town of Occidental, this tiny vineyard is surrounded by towering pine and redwood trees. The cold, coastal environment is perfect for growing exceptional pinot noir, slowing down the development of sugars and acid to ensure the grapes mature at a slow, steady rate. Bottle aged for an additional six months, this follow-up release to the inaugural 2018 vintage is characterized by its rich core with a burst of bright acidity. Aromas of black cherry and hints of allspice greet the palate, while a deep ruby color shines from the glass - ultimately leading to a long, luxurious finish.
This wine has sold out. The next vintage is scheduled to be released in Fall of 2023. Please contact us with any questions, or if you're interested in joining our membership, learn more here


Club Allocation membership offers unique benefits for our supporters to get the most out of our bi-annual releases in the spring and fall, with the opportunity to acquire additional wines throughout the year during our Rosé, Pinot Blanc, and Casteñada Releases.